Sleeping through the Covid19 Pandemic
Practical Tips to help you get a Good Night's Sleep
During these extraordinary times, there are more and more of us having issues with getting good quality sleep. Fear, stress, isolation, more time at home and changes in lifestyle have all lead to changes in sleeping routines which have impacted the ability to get good quality rest.
Good sleep is vital as it helps our brain sort out the events of the day. It's our brain's way of organizing, resetting and restoring.
During these times, I have found that dreams tend to be more vivid, more emotionally charged and for some, nightmarish. I feel that these changes in our dream state reflect our flight/fight response being in overdrive. For some our bodies are in a constant state of stress, unable to balance itself back into a coherent manner, swinging between a sympathetic state and parasympathetic state.
From personal experience I know just how important the quality of sleep affects our mental health. When I was suffering from depression, many years ago, I noticed that my sleep patterns worsened when I was on a downward spiral. And when my sleep patterns got worse, my depression spiraled even further. It was a vicious cycle.
There are many things we can do to help prepare for a good night's sleep. Here are some of my favourites.
Kinesiology movements
Calming points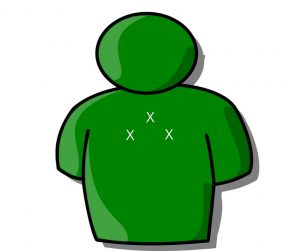 Place your palm over your thymus area (just above your heart) and breathe deeply. This helps calm the central nervous system.
Hook-Ups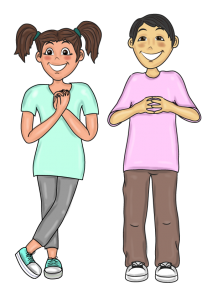 First, cross one ankle over the other (it doesn't matter which way). Extend out your arms, with palms facing outwards, crossing one wrist over the other (again it doesn't matter which wrist is on top). Bring your palms together and interlace your fingers. Bring your hands up toward your chin. Sit quietly for a minute with your eyes closed while breathing deeply.
After at least 3 breaths, uncross your hands, arms, and legs. Bring your hands together with your fingertips touching lightly. Keep your eyes closed & breathe deeply.
This activity ups help to calm our central nervous system by "telling" the body that we're safe.
Emotional Stress Release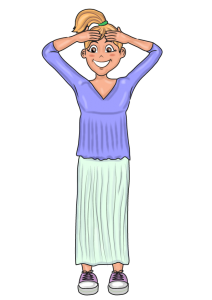 Place your palm on your forehead and breathe deeply. This helps to diffuse the flight/fight reflex.
After a few breathes you may feel a shift such as a big sigh or your shoulders drop.
Essential oils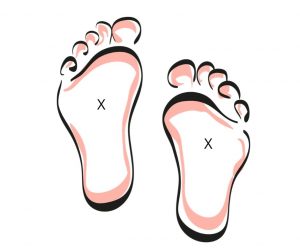 Use calming essential oils like lavender and chamomile. Place a drop or two on your feet and massage it into your Kidney 1 point (in the middle of the upper third of your foot). You can also place a tissue with a few drops next to your bed. Our sense of smell is extremely powerful and overtime your body will associate a certain smell with bedtime.
Journaling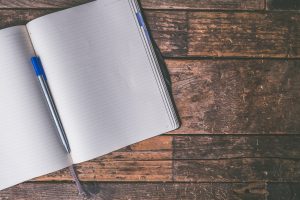 Writing before bed can help clear out any mental chatter. It's as though putting pen to paper allows your brain to download whatever is in your mind, freeing it up for restful sleep. Finish your journaling with one or two things you are grateful for to ensure you are in a positive state before sleep.
Meditations
Meditations are a wonderful way to relax your mind and body. Depending on the meditation you choose, it will help bring awareness to your breath and help you consciously relax your body. I have many meditations on the Insight Timer app that you can try. Check it out here: http://insig.ht/carolynking.
A few other things to consider are:
Create a bedtime routine to prepare for bed. Things like brushing your teeth, washing your face, and deep breathing.
Ensure your bedroom is not to hot or too cold. Usually around 16-17 degrees Celsius is an optimal temperature.
Ensure you room is not too cluttered. A clean, peaceful room encourages a more peaceful night's sleep. You can even open the windows during the day to clear out the stale air from your nighttime sleep.
Honor your natural rhythms. When you're tired, go to bed.
Switch off from technology by around 7. That means no phones, tablets or laptops.
Limit caffeine to no latter than 12pm during the day.
Ensure you have finished eating at least 2 hours before bed.
Read something relaxing.
I hope this helps to improve your sleep. Please reach out if you have any questions or for any assistance.
And remember, Happiness Starts with a Smile and Empowerment Starts with a Choice!
Comments are closed